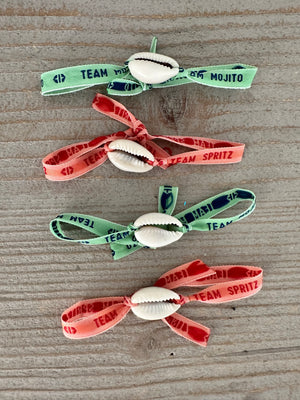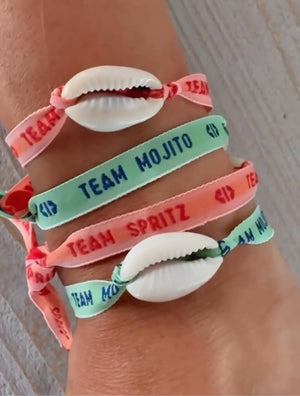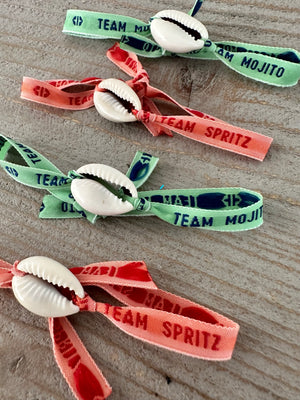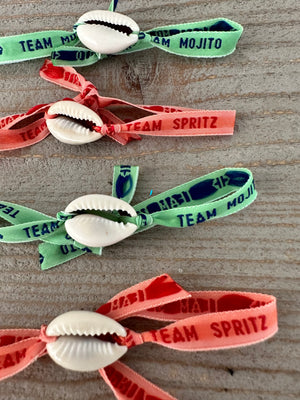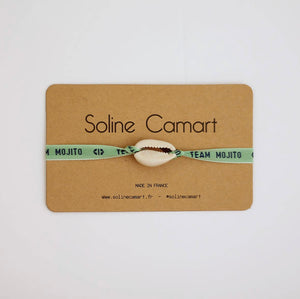 Team Shell Ribbon Bracelet
☀️🍹🐚✨
What says summer better than a Mojito or a Spritz?  (maybe a piña colada) Jacquard woven ribbon with Team Mojito or Team Spritz, adorned with a natural cowrie shell.
Tie these on your wrist with a simple knot. 
Water resistant. 
Soline Camart
Voila! Tip: if you're trimming down the ribbon, burn the ends just a little bit to keep from fraying.