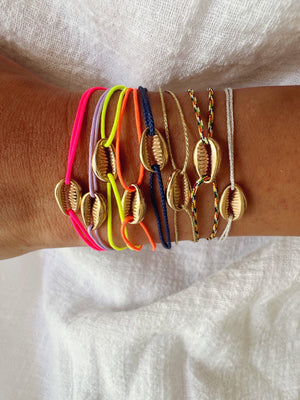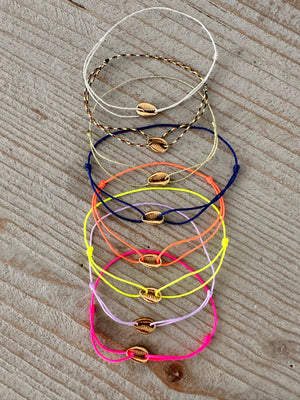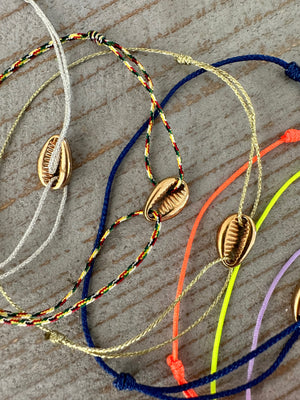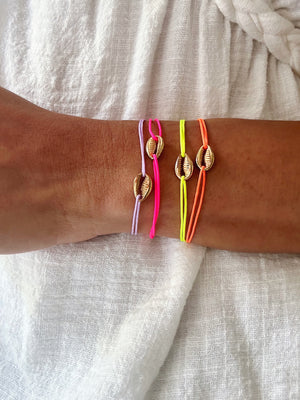 Petite Shell Cord Bracelet
🐚✨ 
Make a beachy statement with the Petite Shell Cord bracelets. Adorned with a small gold cowrie shell, it is
adjustable to fit different wrist sizes (can work as anklet!). 
Soline Camart
Show your jewelry some love: Not to be worn in the shower, ocean, or pool and limit contact with perfumes and lotions.