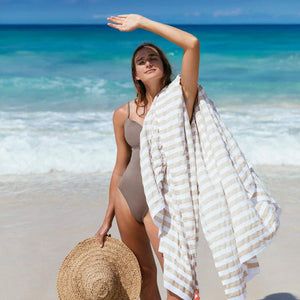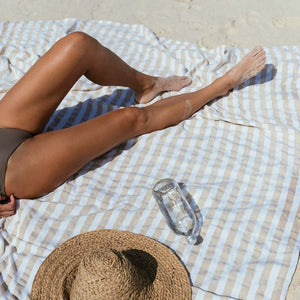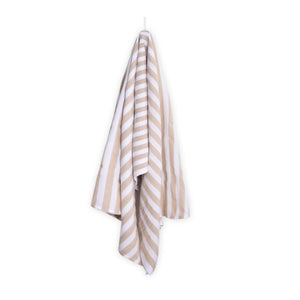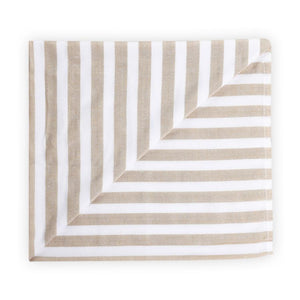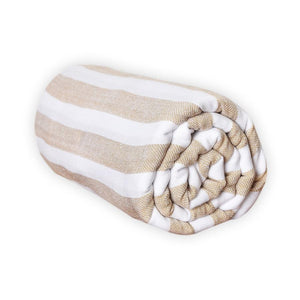 Las Bayadas Catalina Beach Towel/Blanket
~New~
La Catalina.
We can't get enough of this colorway.  This perfect shade of beige will remind you of your favorite sandy beach. 

Las Bayadas Mexican woven beach blankets are are light, extra large and made to last. Take it with you to the beach, pool, a picnic in the park, wear it as a pareo, or as a throw at home.  So many uses! 

Size: 7' x 6' ft

40% Recycled Cotton 30% Acrylic 30% Polyester
Machine wash. Hang dry or tumble on low heat.