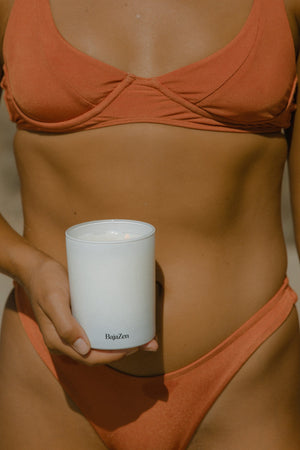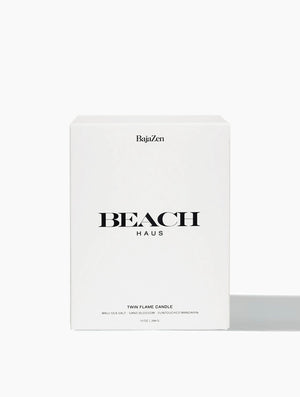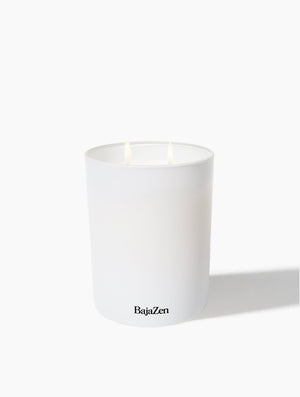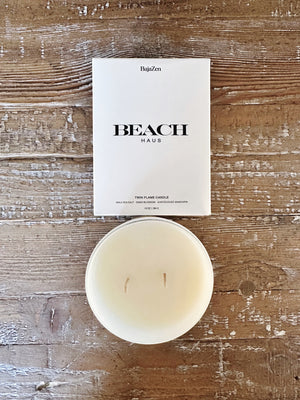 Baja Zen Beach Haus Candle
BAJA ZEN HOME
Transportive Fine Fragrance for Mood, Mind, Essence, and Air
Beach Haus.  Infuse your space with the essence of summer. Evocative notes of Maui sea salt, sand blossom, and suntouched mandarin blend for the perfect balance of sun, sand, and sea. Light to ignite summer nirvana – no beach required.
From start to finish, Baja Zen candles are handcrafted with supreme quality raw ingredients and fragrances. Waxes and fragrance oils are hand-blended in micro batches before they are hand-poured one by one.
Double-wick cotton.  50 hour burn, approx.
10 oz matte glass
Made in the USA
Baja Zen